Important Dates
December – February – Warm Clothes Drive
December 6-10 – Door Decorating Event
December 7 – Virtual Grad Scholarship Info Night, 7-7:45pm
December 8 – Winter Concert 7pm
December 9 – Holiday Movie Night
December 9 – Belmont and Grad Wear Orders Due
December 13-17 – Spirit Week
December 14 – ISP/ELL/GISP/Leadership Gingerbread House Decorating Activity
December 16 – "Starry Winter Night" for Grads, 6-9pm @ Belmont
December 17 – Santa's Breakfast
December 17 – Last Day of Classes before Winter Break
10,000 Tonight
Leadership is working with Royal Bay and EMCS this year to raise money and food donations for the Goldstream foodbank during the annual 10,000 Tonight event. Please consider donating nonperishable items or cash donations for families in need. If you would like to donate cash, please use the QR code on the poster below. A tax receipt will be issued to you. Thank you!
We will be raising money and collecting community food donations on the following dates:
Wednesday, Dec. 8th from 5pm – 8pm @ Belmont School (Glenlake Road side in the Bus Loop).
Royal Bay will also be collecting community donations on Tuesdays & Thursdays over then next 2 weeks!
Please support in any way that you can! Thank you!
Grade 12 Information
Attention Grade 12 students in CLC – The Camosun College Business program is coming to Belmont to present on December 2 during blocks A & D in the theatre. If you are interested please connect with Mrs Robertson in A119 or jrobertson@sd62.bc.ca.
Post Secondary Institution Selections on the Student Transcripts Service (STS) Website: Post-secondary institution selections for upcoming graduates are now available through the STS website. Please share this information with your students.
"Starry Winter Night" – at Belmont, Dec. 16, 6-9pm
Belmont Grade 12s only event, no guests

Tickets $25 – on sale from Dec. 1 – Dec. 8 (must have 100 tickets sold for event to run)
Tickets sold online only: https://sd62.schoolcashonline.com/

Important: When you buy a ticket, you will need to select a group (1, 2, 3, 4). Grads, please plan with your friends to pick the same group number so you are together the night of the event. Groups will be rotating through game and food stations.

Tickets include: food and drinks, games, activities, and fun with your fellow Grads!
Suggested dress: semi-formal to formal – while some students may choose to dress formally, it is not a requirement, and everyone is welcome! We want it to feel a little special, but dressing nicely with what you have is great.
*Some people may want to buy clothes, but we recommend not buying any clothing for the event until it's confirmed that 100 tickets have been sold.

General expectations: students are inside for the evening; if you leave, you can't come back in – for example, no vaping, no going out to your car. School code of conduct will be in effect, as is COVID safety precautions. Students who don't adhere to the behavior expectations of the event may lose the ability to attend future Grad events (such as Prom).
Virtual Grad Scholarship Info Night
Jodi Robertson is the Scholarship Coordinator at Belmont. She is available via email to answer any questions you or graduating students may have about: what scholarships are available, the application process, and important deadlines at Belmont. Students can also email me to book times to meet in person.
Through the Belmont Scholarship Weebly,
https://belmontscholarships.weebly.com/, you will find: templates for scholarship resumes, information about different Canadian colleges and universities, links and application forms for scholarships, and more. Deadline dates are updated as they become available from organizations, the Ministry of Education, and the School District so checking regularly is best.
Jodi's advice is to start now, as peak scholarship season is in February – June and it can become very overwhelming. Starting now with scholarship resumes and obtaining reference letters can help make the process easier and less daunting.
In addition, Jodi will be hosting a virtual Scholarship Info Night On Tuesday December 7th at 7:00 pm. The info session will run from 7:00-7:30 pm, followed by 15 minutes for questions & answers. A link will be sent out closer to the date.
Please RSVP to jrobertson@sd62.bc.ca if you plan to attend.
Honouring Indigenous Service Members during Remembrance Day Week
During Remembrance Day week, the Learning Commons commemorated Indigenous service members in WWI and WWII. The Aboriginal Veterans Honour List, which included 6600 Indigenous combat veterans, was displayed on the large sliding glass doors of the Learning Commons. Beside this list is a display of the "Cree Code Talkers," who were a small, elite unit in the second World War tasked with relaying radio transmissions in the Cree language, which would become an encrypted code that was never broken. Their efforts were majorly important for the war effort; however, their efforts were only brought to light recently, due to the code talkers being sworn to secrecy. Displayed on the outer windows are a series of white crosses, each with a service member's name, their Nation, and the territory they represented, so that passersby can read their names and show respect.
Health & Safety
We want to take a quick minute to remind all families about SD62's Communicable Disease Prevention Plan for parents. Please make sure you continue to:
Conduct daily health check each morning;
Keep student(s) home if they are ill;
Provide students with non-medical masks to wear while indoors; and
Wash hands before sending your children to school.
Belmont & Grad Wear Collection
Belmont Wear and Grad Hoodies are on sale now!
Belmont sweatpants, t-shirts, hoodies and grad hoodies are on sale now for a limited time! Sales are online-only. Visit bit.ly/belmontstyle for all the details! Brought to you by Belmont's Entrepreneurship 12 class. Act quick as sales end December 9th! You can also scan this QR code below.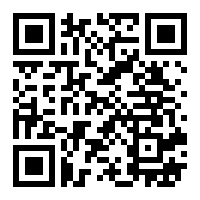 Getting into the Spirit of the Season
Many thanks to Rachel N. (shown in picture below) and Daelyn S. for turning our office windows into a winter wonderland!
10,000 Tonight Food Drive
Games Day at Belmont
Fine Arts
Greetings from the BMD – November 2021
After last year, the Music Department is happy to be back to a normal school schedule, with masks of course! As we return to our normal ABCD schedules this year, we're happy to finally announce that we're back to our full ensemble classes. All of our music ensembles are off to a great start as we prepare for our upcoming events.
To start our year off with a bang, we were able to host our fall Meet the BMD event. Music students of all grades attended this event, making for a welcoming atmosphere to start the year. That evening we enjoyed many games and stations led and hosted by our lovely BMD Executive members. We also enjoyed a safely distanced pizza party to feed all of our musicians. To end this amazing event, we held a karaoke performance in the theatre.
To start our musicians off strong this year, the BMD hosted not one, but three music clinics! Our first clinic was held for our concert band players of all grades, featuring lessons from several talented UVIC music students. Our second and third clinics were held for all our drumline members, hosted by Mr. Rivollier, featuring other amazing clinicians who worked with our drummers. We'd like to thank our many clinicians for giving their time to help all of our student musicians!
Concert Choir members were treated to a visit from Mrs. Johnson, as one of SD62's Indigenous Role Models. The drumming circle Mrs. Johnson facilitated created a very safe space for us to learn and ask questions.
As we progressed through these first few months, we also welcomed a new student teacher from VIU, Mr. Bradley! Mr. Bradley now teaches our guitar class and piano class, as well as conducting a piece for our concert band 9/10 ensemble. We welcome Mr. Bradley to the BMD!
This November, our concert choir performed live for Remembrance Day. On November 10th, several classes joined us in the Learning Commons, in honor of all veterans.
We're very excited to announce the return of our annual Winter Concert on Wednesday, December 8th. All of our music ensembles, including Senior Winds, Concert Choir, Concert band 9/10, Jazz Band, Vocal Jazz, R&B, Drumline, and student combos will be performing at this fully masked event! Our event will begin at 7:00pm, with admission by donation. We hope to see you there!
School District 62 (Sooke) Hiring
Dear Families,
We are asked by our School District's Human Resources Department to forward the following message to you:
School District No.62 (Sooke) requires Noon Hour Supervision Assistants to work on-call immediately. These are school district paid positions, whereby adults are hired to assist schools in supervising students. Qualified candidates must be a holder of a valid Occupation First Aid Level 1 Certificate or be willing to get it at their earliest possible convenience. The hourly rate of pay is $24.91. Please see job description attached.
For more information about our District, please refer to our website at www.sd62.bc.ca.
Qualified individuals are invited to submit their cover letter and resume, including the names and telephone numbers of at least two references to the Human Resources Department at hr@sd62.bc.ca or www.makeafuture.ca.